UNAIR NEWS – One of Airlangga Knights achieved in the national event. Ulfah Mu'amarotul Hikmah, together with Alya Pradnyaparamita from Faculty of Public Health (FKM) Universitas Airlangga (UNAIR) won second place in National National Scientific Writing Competition (LKTI) Research 2020, which was announced on Sunday, September 13. Various universities in Indonesia attended the the event organized by Universitas Airlangga Nutrition Student Association (AMAZI).
Scientific writing competition starts with concerns about the increasing number of anemia cases in Indonesia and threatening health risks. Besides, health is a sector that significantly benefits from the Industrial Revolution 4.0 impact on developing technology.
"I am an anemia sufferer, so I am very interested in learning about this," said the public health student.
From these problems, Ulfah – her nickname – made the idea of ​​'Si Ana (Say No to Anemia)' due to the topic 'The use of technology and media to prevent anemia'. The innovation, she continued, as an android-based solution to prevent anemia, aims to improve knowledge and behavior in preventing anemia by prioritizing two target groups: young women and pregnant women.
"The innovation shows an adjustment side to the needs of today's society, as well as taking advantage of trends. We want to partner up with health agencies as well, "added one of the 2019 FKM UNAIR Ambassador finalists.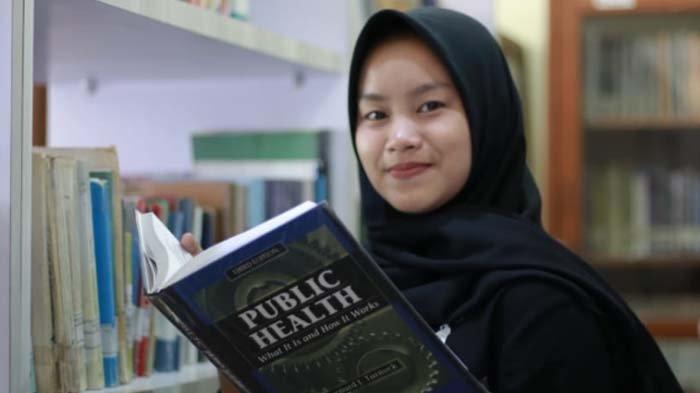 With this victory, Ulfah hopes that more people aware of this disease and are interested in using the application, especially for the Ministry of Communication and Information and related health agencies. Thus, the application can also run appropriately in the future.
"In my opinion, the idea of ​​our application will be very helpful in increasing people's knowledge about anemia," she concluded. (*)
Author: Asthesia Dhea C.
Editor: Binti Q. Masruroh