accreditation

-

search results

If you're not happy with the results, please do another search
After going through various preparations, Undergraduate Program of Midwifery Education Faculty of Medicine Universitas Airlangga has welcomed an accreditation visitation of ASEAN University Network-Quality Assurance (AUN-QA).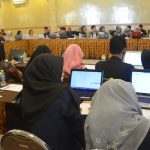 Directorate of Student Affairs Universitas Airlangga  held the Accreditation Form Improvement of UNAIR Student Activity Unit (UKM), at Puncak Ayanna Hotel, Trawas, Mojokerto on 3-4 November 2017.
To prepare for the accreditation visitation in November 2017, Board of Quality Assurance UNAIR invited Dr. Iring Wasser, Managing Director of ASIIN.
The program which was established in 1982 has earned certification from ASEAN University Network Quality Assessment (AUN – QA).
International accreditation is also UNAIR target to improve quality to the level of leading universities in the world.
ASEAN University Network (AUN) is ready to assess three UNAIR programs development for three days, from December 20 to December 22, 2016.
The Accreditation Publicity and Open House Airlangga Health Science Institute (AHSI) mark full accreditation achievement by RS UNAIR.
Dental Journal of FKG and Indonesian journal of Tropical and Infectious Disease (IJTID) of ITD achieved accreditation from Directory of Open Access Journals (DOAJ).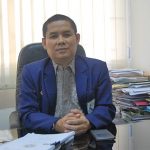 Faculty established in 1998 has had four bachelor programs and three of them accredited A, and two master programs.
Hospital Accreditasion Committee (KARD) on Tuesday, June 7 has released UNAIR hospital's accreditation result. Based on the decree dated May 17, UNAIR Hospital is fully accredited.