accreditation

-

search results

If you're not happy with the results, please do another search
As one of the best universities in the world, Universitas Airlangga continues to improve education quality. One of them is measured by accreditation of universities and existing study programs. Not only improving national accreditation but also international accreditation.
In early January 2019, the media reported that there were many hospitals that stopped serving Healthcare BPJS participants or stopped collaborating with Healthcare BPJS. It happened because of the new regulation by Ministry of Health (Kemenkes) that hospitals collaborating with Healthcare BPJS must be accredited first.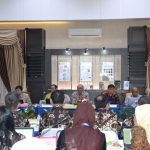 Accreditation is one way to measure the quality of an institution. For this reason, as one of the best universities in Indonesia, Universitas Airlangga continues to improve their quality.
After two study programs PSDKU UNAIR, Public Health and Aquaculture Banyuwangi, were visited, this time Accounting Study Program PSDKU Universitas Airlangga in Banyuwangi was assessed on Friday, April 14.
 The certificates of international accreditation of ASIIN ( Accreditation Agency for Engineering Programs in Engineering, Informatics / Computer Science, the Natural Sciences and Mathematics ) for five UNAIR study programs (Prodi) have been issued.
Universitas Airlangga's reputation as a State University As Legal Entity (PTNBH), which also trusted by the government to become world class university (WCU) got another recognition. This time, UNAIR successfully pass the selection as a assisting universities (PT) 2018, and will assist six universities (PT).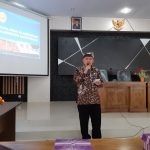 GERMAS Gymnastics (Gerakan Masyarakat Hidup Sehat / Healthy Living Movement) opened the assessment visitation of Public Health Study Program of PSDKU UNAIR in Banyuwangi on the second day, Thursday, March 29. 
Study Program of Public Health PSDKU Universitas Airlangga in Banyuwangi finally welcomed the assessment team, Dr. Dian Ayubi, SKM., M.QIH., from the University of Indonesia and Dr. dra. Nur Endah Wahyuningsih, M.Kes., from Diponegoro University Semarang in accreditation which was held on 28 and 29 March 2018.
After going through various preparations, Study Program (Prodi) S1 Aquaculture (BP) PSDKU Universitas Airlangga in Banyuwangi finally welcomed the accreditation visitation for the first time on Wednesday, March 21(21/3).
Towards Top 500 world-class universities, Director of UNAIR Postgraduate School Prof. Dr. Hj. Sri Iswati, SE., M.Si., Ak., disclosed a successful step in its institution's success to get A accreditation for Law and Development Master's program.