PON

-

search results

If you're not happy with the results, please do another search
Team of doctors from Faculty of Medicine (FK) Universitas Airlangga (UNAIR) took the initiative to raise funds as well as head to the location to provide medical treatment on Tuesday morning, August 7.
Three Universitas Airlangga students in their innovative research have found the influence of water clover to reduce ammonia in aquaponic system cultivation, so it can improve fishery production in Indonesia.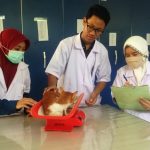 Combining the waste of pony fish with mahogany fruit (Swietenia mahagoni), the team of Universitas Airlangga students of Off Main Campus Study Program (PSDKU)  in Banyuwangi, succeeded in processing it into an alternative typical tropical cat wet feed.
TEMPONG here is an abbreviation of Travel Company with Lare Osing - an online guide training program that uses the media in the form of Travelmate application .
Social Department of Student Family (KM) PSDKU Universitas Airlangga in Banyuwangi initiated an event " Volunteers  Limited Opportunity for Alas Flash Flood, Malang".
Universitas Airlangga students introduce hydroponics to fishermen of Dungkek Village, Sumenep Regency as a solution for the problem.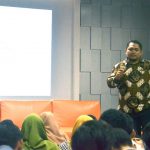 The Industrial Revolution 4.0 is a challenge for today's society, especially nowadays students or millennial generation. The infinity of technological advances raises new problems.
Out of curiosity and interest, nine students from several high schools in Pontianak independently visited Universitas Airlangga on Friday, December 15.
For his dedication in the field of student affairs since the '90s, Dr. Suko Hardjono, Drs., Apt., received a Lifetime Achievement Award on Student Affairs. 
"Community Service is one of our efforts as a student and college civitas to be able to give the best work to the community.