PON

-

search results

If you're not happy with the results, please do another search
Five students of Faculty of Fisheries and Marine Universitas Airlangga, created solution for cultivation Hydroponic Plant and catfish.
In the last few years there has been a revolution in the process of communication between people. The presence of the internet as a form of new media has formed a new pattern of communication between community members.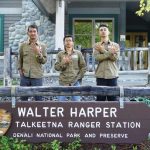 The Airlangga Indonesia Denali Expedition (AIDeX) Athletes of Mountaineering Club (UKM WANALA) UNAIR postponed continuing trip due to the uncertain weather.
Students of Indonesian Literature of FIB UNAIR in Philology major had a field work on Sunday, May 21 in Tegalsari Village, Jetis Regency of Ponorogo.
The visit of Minister of Research, Technology and Higher Education has given some fresh air to stem cell research development.
Quick Response Action (ACT) of Community Service Department of Student Executive Board (BEM) FF Universitas Airlangga distributed free masks.
IKA FIB gave the relief aid by coming on site on Monday, April 3.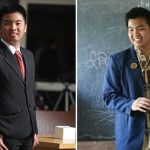 One of young entrepreneurs from UNAIR who has been stepping onto independency is Muhammad Aminuddin Ghufron Ali Musmar, a student from FKP.
Prof. Dr. Fedik A. Rantam, DVM, is an UNAIR's expert of Virology and Immunology.
Community service team visits the aided locals, such as milk cows aid for Tanjung, Wukirsari village and Ponpes Al-Qodir in the same neighborhood.