PON

-

search results

If you're not happy with the results, please do another search
Out of curiosity and interest, nine students from several high schools in Pontianak independently visited Universitas Airlangga on Friday, December 15.
For his dedication in the field of student affairs since the '90s, Dr. Suko Hardjono, Drs., Apt., received a Lifetime Achievement Award on Student Affairs. 
"Community Service is one of our efforts as a student and college civitas to be able to give the best work to the community.
The statement was made by the Rector of UNAIR Prof. Moh. Nasih in his speech when opening Airlangga Career Fair
The waste generated from Echeuma cottonii seaweed processing can provide added value and improve the economy significantly and support the growth of phytoplankton in the pond.
The Sponge-6.1 isolate is believed to be a drug candidate to inhibit the growth of Streptococcus pneumonia, the bacteria causing pneumonia.
Five students of the UNAIR offered a cultivation technology as well as gardening called "AKANGTAPE" means milkfish aquaculture and their utilization.
Five students of Faculty of Fisheries and Marine Universitas Airlangga, created solution for cultivation Hydroponic Plant and catfish.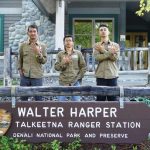 The Airlangga Indonesia Denali Expedition (AIDeX) Athletes of Mountaineering Club (UKM WANALA) UNAIR postponed continuing trip due to the uncertain weather.
Students of Indonesian Literature of FIB UNAIR in Philology major had a field work on Sunday, May 21 in Tegalsari Village, Jetis Regency of Ponorogo.