PON

-

search results

If you're not happy with the results, please do another search
Quick Response Action (ACT) of Community Service Department of Student Executive Board (BEM) FF Universitas Airlangga distributed free masks.
IKA FIB gave the relief aid by coming on site on Monday, April 3.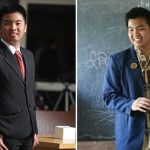 One of young entrepreneurs from UNAIR who has been stepping onto independency is Muhammad Aminuddin Ghufron Ali Musmar, a student from FKP.
Prof. Dr. Fedik A. Rantam, DVM, is an UNAIR's expert of Virology and Immunology.
Community service team visits the aided locals, such as milk cows aid for Tanjung, Wukirsari village and Ponpes Al-Qodir in the same neighborhood.
Muhammad Oky Andrianto succeeded in winning four golds in PON XIX 2016.
A master program student of Biology Faculty of Science and Technology (FST) UNAIR M. Hamzah Solim grew hydroponics with students of MTs Amanatul Ummah Mojokerto, on Friday, October 7.
Whidda is a student of Islamic Economics, Faculty of Economics and Business (FEB) Universitas Airlangga (UNAIR) 2014.
Ilham Nauval from Faculty of Economics and Business UNAIR getting a bronze in PON XIX West Java.
Janis Rosalitas Supriyanto, a diver represented East Java in National Games (PON) XIX has succeeded in getting three gold medals in diving events.