UNAIR NEWS – A team from Faculty of Fisheries and Marine (FPK) Off Main Campus Study Program (PSDKU) Universitas Airlangga in Banyuwangi has found a solution to increase nile tilapia seed production in Kabat, Banyuwangi. The solution is realized in Technology Student Creativity Program (PKM-T) through INTEL, Fish Egg Incubator to Increase Availability of Tilapia Fish Seed ( Orechromis niloticus ) at Kabat-Banyuwangi Fish Hatchery Center.
The INTEL team managed to obtain research grant from Ministry of Research, Technology and Higher Education (Kemristekdikti) in PKM 2018. The funding was used to realize the INTEL program, in the effort to increase the production of nile tilapia seeds in Kabat Fish Hatchery Center (BBI).
The innovation was inspired from FPK UNAIR Banyuwangi experience in BBI Kabat as their laboratory. With the support of the facility, the team of five people looked for existing problems.
They are Yunus Yovia Rohman, Indra Wicaksono, Ahmed Sultan Afif Shiddiq, and Dinda Yuni Istanti. Initially, the team held a field study with the aim of promoting BBI Kabat.
The team found a problem on the ability of BBI Kabat to provide nile tilapia seeds. The hall has not been able to meet the demand over the seeds due to the high market demand. The reason, the technology used in the hatchery center is not advanced yet.
"In BBI Kabat, the hatchery is still conducted the old way. Tilapia fish that lay eggs will be left alone in the hatchery pond. Until, the parent incubate the egg in the mouth and hatch in the pond. Then, the larvae that have been hatched are taken, " said PKM INTEL team leader, Yunus Yovia Rohman.
"So, the process takes a long time so it is normal if it (BBI Kabat, ed) has not been able to meet the demand in the market, " he added.
Yunus revealed, nile tilapia itself is a type of fish that incubate the eggs in the mouth. So, it takes a long time until the eggs hatching into larvae.
Therefore, the INTEL team came up with the technology, an egg incubator. The use of the technology is aimed to shorten the incubating period on the hatchery of tilapia.
"So, the female tilapia that has been laying eggs, then fertilized by male, and they are incubated in the female fish mouth, the eggs can be directly taken to enter the incubator eggs. That way, the parent tilapia can spawn without having to incubate eggs, " he said.
After almost a month of the program, the BBI Kabat is very grateful to the INTEL team. Therefore, the incubator technology has managed to increase the production of tilapia fish twice as much.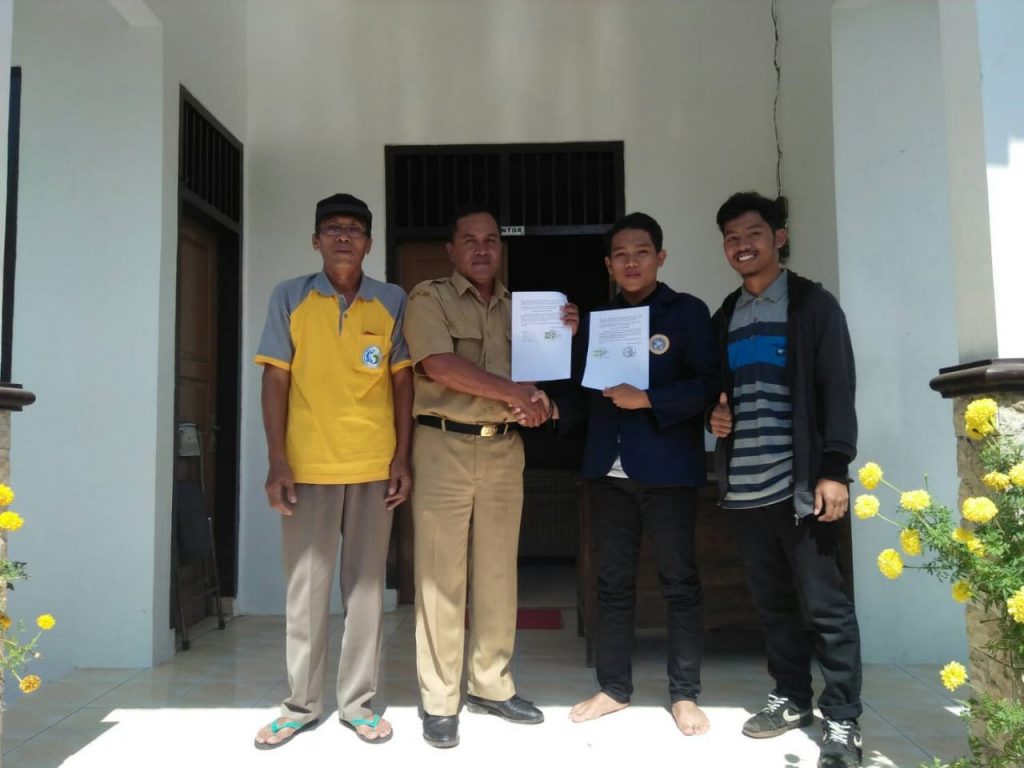 "We are very grateful to the students of UNAIR Banyuwangi. With this simple incubator, our tilapia production rapidly increases, "said Head of BBI Kabat Banyuwangi Hadi Subhan, SP
"And, our suggestion, the size of this incubator should also be enlarged. In order, so it (the incubator, ed) can be used on a larger scale, "he added. (*)
Author: Bastian Ragas
Editor: Feri Fenoria Rifa'i
This post is also available in: Indonesian