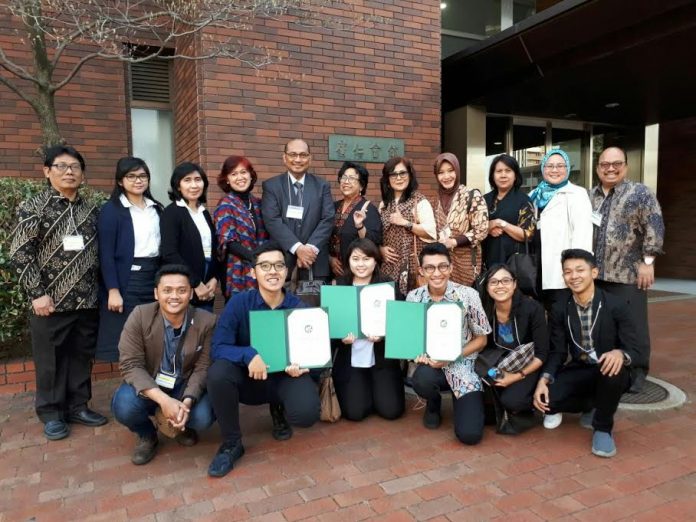 UNAIR NEWS – There were 13 lecturers and 7 students of Faculty of Dental Medicine Universitas Airlangga  in the 7th Hiroshima Conference taking place on 29-30 March. At the conference, the delegates managed to bring home two awards, Best Poster and Travel Award.
Travel Award Category was won by three students, Regina Purnama Iskandar, Alexander P. N., and Aggripine Putricia Asaeli. While the category of Best Poster achieved by two delegates, Muhammad Dimas Aditya Ari and Aggripine. They are students of master's program in FKG UNAIR.
"Travel Award recipients were selected from the abstract they submitted before the conference," said Dimas.
The conference on education and science in the field of dental medicine took place at Koujin Conference Hall at Kasumi Campus, Hiroshima University, Japan. This is a biennial event that this year was themed of Diversity in Oral Science Research.
The event lasted for two days with special lectures, poster exhibitions, and several workshops. UNAIR's involvement in the conference invited by the University of Hiroshima. As both have established cooperation in the field of Tri Darma Higher Education.
This international conference was attended by all dental medicine faculties from Indonesia, including Brawijaya University, Padjadjaran University, University of Indonesia, and UNAIR. Each university sent its best delegates to compete. (*)
Author: Public Relations of FKG
Editor: Binti Q. Masruroh