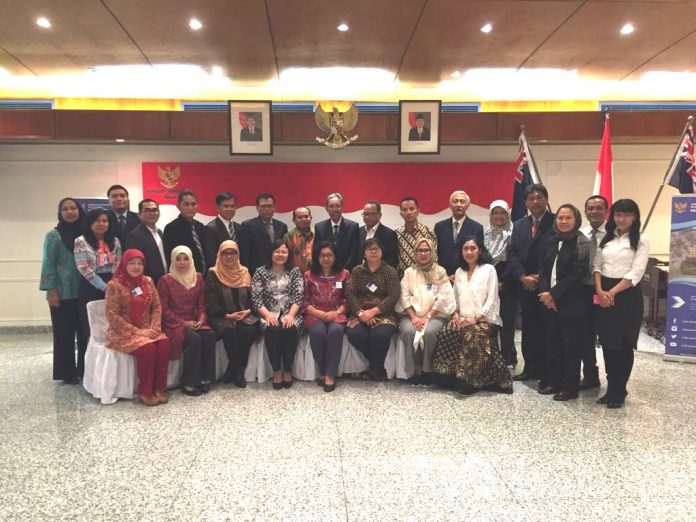 UNAIR NEWS – Various breakthough and steps to become part of Top 500 world universities are conducted by Universitas Airlangga. One of them is by doing and improving collaboration with various universities in the world. This time, through Airlangga Global Engagement (AGE), UNAIR and 10 other State Universities (PTN) in East Java made an agreement on various cooperation programs with 5 higher education institutions in Western Australia.
Contacted by UNAIR NEWS via whatsApp, Executive Director of AGE UNAIR Prof. Dr. Ni Nyoman Tri Puspaningsih, Dra., M.Si., said that her visit to Perth, Western Australia, from 7 to 9 March 2018 had some various purposes. Beside as the follow-up of the Western Australia-East Java Universities Consortium (WEAJUC) meeting held on UNAIR on September 27 last year, the visit also aimed to strengthen collaboration between the both parties.
"In essence, the collaborative program is a program for 10 state universities in East Java and 5 universities in Western Australia. All of them support activities and programs in each province, "said Prof. Nyoman. "Because one of the initiators of this activity is the Provincial Government," she added.
Regarding the cooperation, Prof. Nyoman added that there are three main aspects that are at the core of the collaboration and cooperation efforts. They include dual degree programs, academic mobility, joint research and publications.
"In this regard, the map of the strength of research in various PTN in East Java has been prepared and adapted to research programs in various universities in Western Australia. It also supports various programs in East Java Provincial Government, " she explained.
Furthermore, in addition to increased cooperation, the two-day visit also discussed 3 programs of cooperation on increased resources, health and safety.
At the end, Prof. Nyoman with the team also visited the Consulate General of the Republic of Indonesia (KJRI) in Perth, Western Australia. According to Prof. Nyoman, the Consulate was really supportive with sister province program involving various prominent state universities in East Java.
"We also had a meeting with the Mayor of Perth. The local officials really supports the cooperation we established, especially for academic collaboration, "she concluded.
Author: Nuri Hermawan