UNAIR NEWS – Hundreds of people crowded the fourth floor of Management Office Building Universitas Airlangga (UNAIR) on Wednesday morning, September 13.  They attended a public lecture with an international level speakers, on Stem Cell, organized by UNAIR's Stem Cell Research and Development Center and the Institute for Regenerative Medicine, Sechenov University, Moscow, Russia. The audience were from various backgrounds, such as, students, lecturers, researchers, and students who are interested in the world of medicine.
The speakers were Prof. Vladimir Mironov MD PhD, from Sechenov University, and Dr. Purwati MD from UNAIR. Prof Mironov talked about Organ Printing: From Idea to New Industry. The moderator was Prof. Fedik Abdul Rantam.
The event was opened by Vice Rector for Research and Partnership UNAIR  Prof. Amin Alamsjah. In his speech, he encouraged the audience to be grateful as the development of science and technology is increasing rapidly including, in the field of medicine and health.
"Stem cell brings new hope. There are many health problems in the world that can be solved through the science of stem cells, "he said.
He added that the opportunities to gain insight on the stem cell should not be taken for granted. This general lecture is one of them. Enthusiasm was seen from the audience in the event. The committee had to add more seats because people kept coming.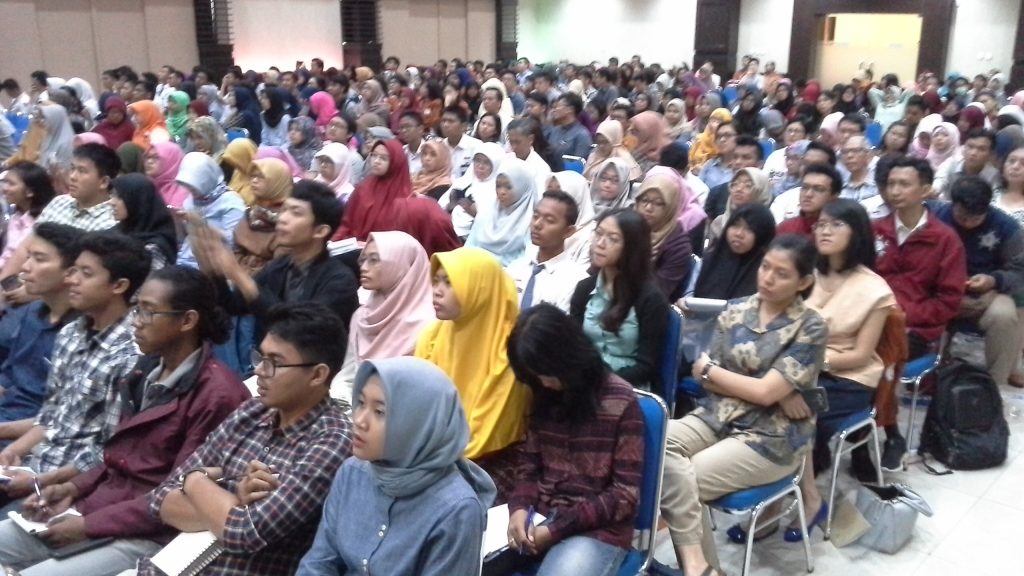 "The two speakers have a lot of experience. They often research and apply the results of his research, "said Prof. Fedik who introduced Prof. Mironov and Dr. Purwati in front of the audience.
On this occasion, Prof. Mironov explained about the great opportunities to solve health problems especially related to internal organ disease. "Organ printing, in general, talks about the desire to 'create' or form a human organ," he said.
This is an alternative to organ transplants, useful for people who have problems with internal organs. Stem cell technology is the basic principle of its application.
Some people may think of this as madness or just science fiction. But the research conducted for years can actually be explained scientifically.
One of the students from the Faculty of Fisheries and Marine (FPK) Guntur Hadi Laksono said that this public lecture opened his insights about stem cell technology at international level. "I know the extent of technology and innovation development. While I myself also want to learn about stem cells, "said this third semester student. (*)
Author: Rio F. Rahman