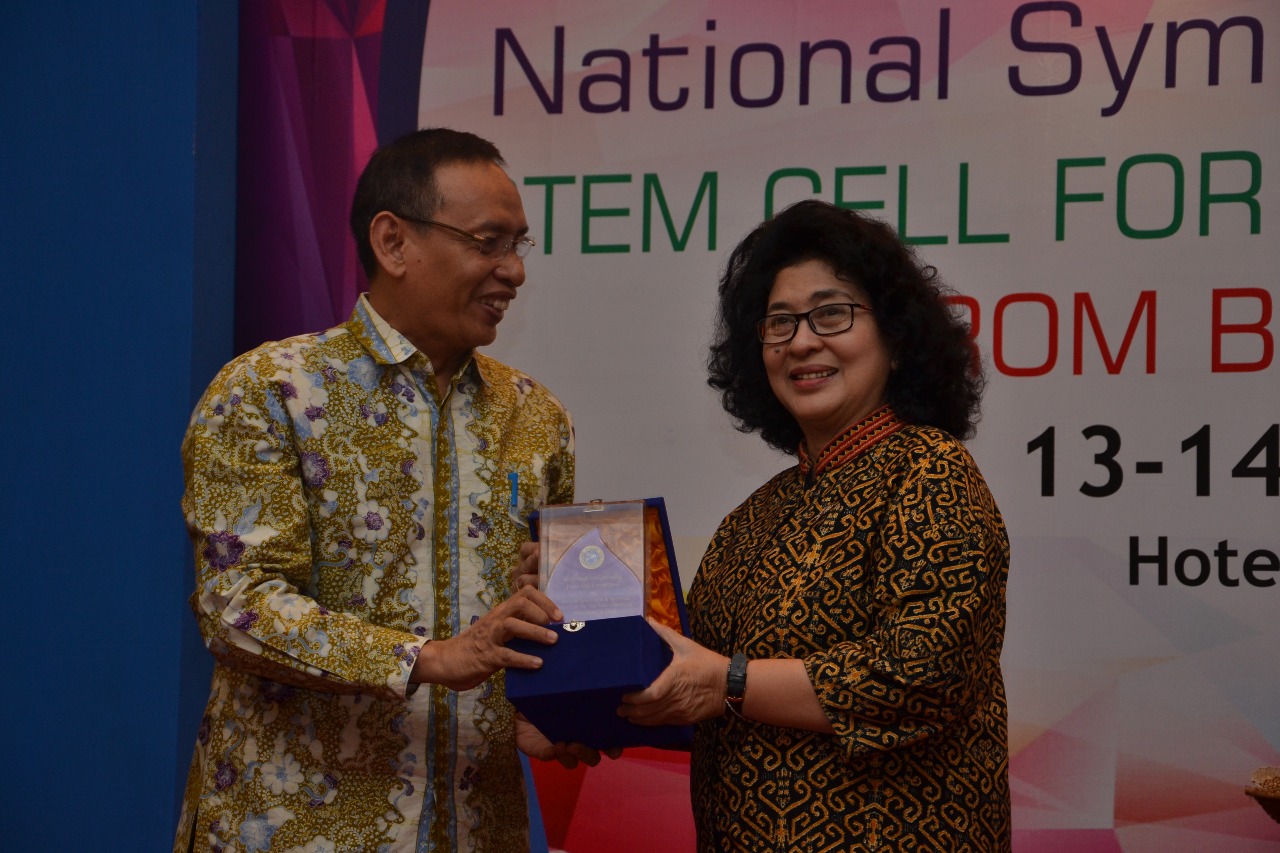 UNAIR NEWS – The stem cell research development in Indonesia has to promote health independence and give hope to global community.
The statement was made by UNAIR Rector Prof. Dr. Mohammad Nasih in his address in an event, Symposium and Workshop "Stem Cell For The Future Medicine, From Basic to Clinic", on Sunday, August 13.
"The invention of modern drug on stem cell will help the human . Stem cell has been proven to be a contemporary medication on fatal diseases," said UNAIR Rector.
The event initiated by doctoral students Faculty of Medicine Universitas Airlangga was attended by the Indonesian Minister of Nila Moeloek as the keynote speaker. She believed that stem cell research development is important in Indonesia.
"Indonesia has abundant material. Therefore, human resources development is needed to compete at global level," explained the Minister.
Nila said that at the moment there are two hospitals as pilot projects of stem cell development. The medical staff and researchers of those hospitals will support the other nine teaching hospitals on stem cell development.
"There are currently two hospitals worked as pilot projects, RSCM and RSDS. Both hospitals have conducted research and clinical trial on stem cell so later on they will support the other teaching hospitals," explained Nila.
Similar statement was made by Admiral Arif Rachman, drg.,Sp.Pros.,M.M.,MTr.Hanla as the Head of the Committee. Arif stated that this event was a place for the academics to discuss stem cell research from the regulation to the application as alternative.
"Hopefully, we will develop stem cell research even better in the future," she stated.
Meanwhile, the Dean of Faculty of Medicine UNAIR Prof. Dr. Soetojo, dr., Sp.U., said that the stem cell research has been conducted in RSUD Dr. Soetomo since 20101 by doctoral students of FK UNAIR. The application was used for diabetes, heat, bone and blood disease treatments.
"SOP (standard operational procedure) was regulated by Ministry of Health and we are ready because we have the human resources and equipments in RSUD Dr. Soetomo is adequate," he stated.
In the end of his scientific presentation, Minister Nila emphasized that the stem cell research should be improved well. The meaning of ABG, academic, business, and government must be used well in education and research so we will not be dependent to other countries, but we must have our own products to promote health independence," said Nila.
Author: Helmy Rafsanjani
Editor: Defrina Sukma S