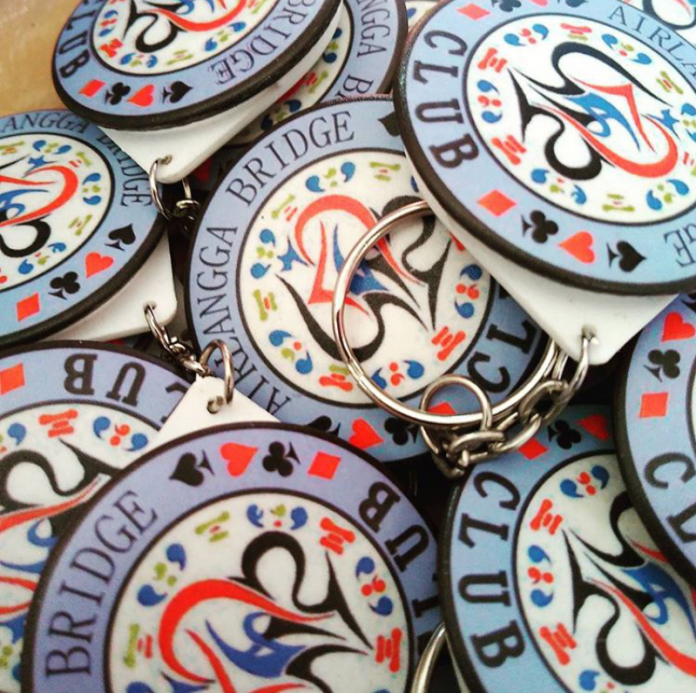 UNAIR NEWS – Student Activity Unit at Universitas Airlangga always has a dream of gain excellent reputation for the alma mater, through events they participated at the local, regional, national, even international level.
One of the UNAIR UKMs continues to work hard is Bridge.  UKM Bridge delegates will follow the national championships held by the Bridge Alliance Indonesia (Gabsi) from July 20 to 26, 2017. This event is considered to be the most prestigious in the country.
Head of UKM Bridge Septian Bayuaji, the national championship can be followed by the public, representative of campus, students, and representative of regency / city, or province. All depends on the category. The focus of this championship is not on the prize of money or material but on the chance of entering the Bridge national team.
The national team will represent Indonesia at the international Bridge event. Not long ago, there were two UNAIR delegates (one student and one alumnus) in the national team and won the second-ranked title in an event in South Korea. They were selected through a selection held simultaneously with the national championship the previous year. So, those who show promising performance during national championships, will be directly recruited and join the national training camp.
"We will bring three teams, eighteen athletes," added the D4 student majoring in Radiology.
He said that UKM Bridge wanted to bring more personnel to the event that will be held at Hotel Utami Sidoarjo it. However, some senior athletes are preparing for KKN. While some others are summoned by their own district / city or province to represent their regions.
For a fact, the athletes who will compete in the national championship are having an intensive training. In general, they are ready. However, they still need practice and mental reinforcement.
"Right now it is the final exam (UAS) period. We do not force the athletes to practice if they are busy preparing for the exam. In essence, they can weigh and organize it themselves, " he explained. (*)