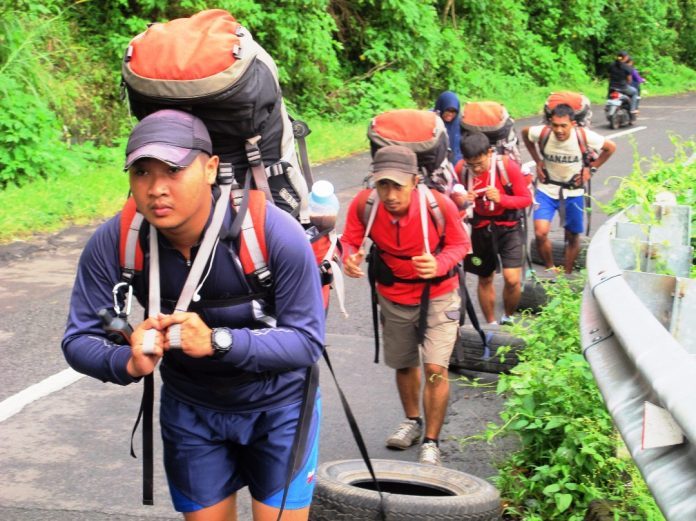 UNAIR NEWS – Airlangga Indonesia Denali Expedition (AIDeX) Universitas Airlangga's Mountaineering Club has made an achievement by reaching the highest summit in the north hemisphere.
The team of  Muhammad Faishal Tamimi (Faculty of Vocational Studies student/2011), Mochammad Roby Yahya (Faculty of Fisheries and Marine  student/2011), and Yasak (alumnus of Faculty of Social and Political Science) has made it to the summit of Denali, on Thursday, June 15.
The AIDeX Wanala team success changed the record of successful climb on the mountain. The guide of the AIDeX team, Sofyan Arief Fesa, as of May 26, 2017, there have been 1,032 climbers successfully reaching the summit of the mountain at 6,194 meters above the sea level.
"According to the data in Denali this year, there have been 1,032 climbers. There are currently 465 climbers on the mountain, 131 climbers ended their expedition and there were only 20 people reaching the summit. So there is only 15% success rate," said the guide called Ian.
The data was acquired from Talkeetna Ranger Station before the athletes started their journey on May 27 local time.
They have reached the summit after they walked for 2.5 miles from Camp 5 at 17,200 feet. It took them almost 12 hours to reach the summit with snow showers in 27 cm deep of snow. The temperature also reached minus 47 degrees Celsius.
Their hardwork for 18 months has come into fruition. Their preparation was started on October 2015. In their preparation, they had various health tests, psychological test, technical, endurance and mental training.
It is a great achievement as Denali is one of the difficult mountains among the seven summits of the world.
"The path is quite long. The team had to go for 79 km from the base camp to the summit. They spent 19 days climbing to the summit," said Wahyu Nur Wahid as the expedition manager.
Faishal as the head of the expedition said that seven summits expedition is a way of Wanala showing their love to the nature and the nation.
"As an organization which loves nature, it is our way to show our pride as an organization," said Faishal.
For the preparation, AIDeX team was greatly supported by PT. PP Properti (Tbk) and PT. Pegadaian Persero.
Mt. Denali is not the first summit that has been climbed by UKM WANALA member. Previously they had climbed Four of seven highest summit, included, Mt. Cartenz  (Indonesia/1994), Mt. Kilimanjaro (Tanzania/2009), Mt. Elbrus (Rusia/2011) and Aconcagua (Argentina/2013).
After Denali, other expedition to Mt. Vinson Massif in Antarctic and Mt. Everest in Himalaya will complete the seven summits expedition of UKM WANALA.
Author: Defrina Sukma S
Editor : Nuri Hermawan