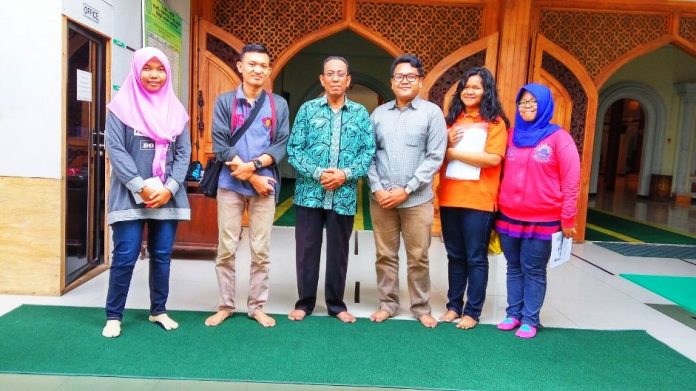 UNAIR NEWS – Generally, the engagement process towards married proposed by the future groom, but, in Lamongan the engagement is said by the future brides. This Unique phenomenon makes five Anthropology student of Universitas Airlangga interested in observing it.
They are Luluk Oktavia, Yusuf Bilal Abdillah, Biandro Wisnuyana, Dyah Bratajaya Wisnu Puteri, and Selvi Nur An Nisaa Permata. They write this observation on the research proposal of Student Creativity Program Social Humaniora Research (PKM-PSH).
The research proposal entitled "Menguak Tradisi Lamaran (Calon Mempelai Wanita Terhadap Calon Mempelai Pria) di Kabupaten Lamongan, Jawa Timur"/ ("Revealing Engagement Tradition by future bride to future groom in Lamongan") succeed to get grant by Ministry of Research, Technology and Higher Education (Kemenristekdikti).
"This sounds like a proverb Lain Ladang Lain Belalang (So many countries, so many Customs) means every countries has its own rule and it may different with the others. One of example is in Lamongan, East Java," Luluk Oktavia said.
It turns out that there is a story behind this engagement tradition about  Tumenggung Lamongan. He has two charming sons; his name is Panji Laras and Liris. They were well-known and made two princesses from Kediri Kingdom fell in love with him.
Briefly, both of princesses from Kediri Kingdom went to lamongan to propose Panji Laras and Panji Liris. Unfortunately, they had been ignored because both of the princes felt distinguishing of her hairy legs like horses leg.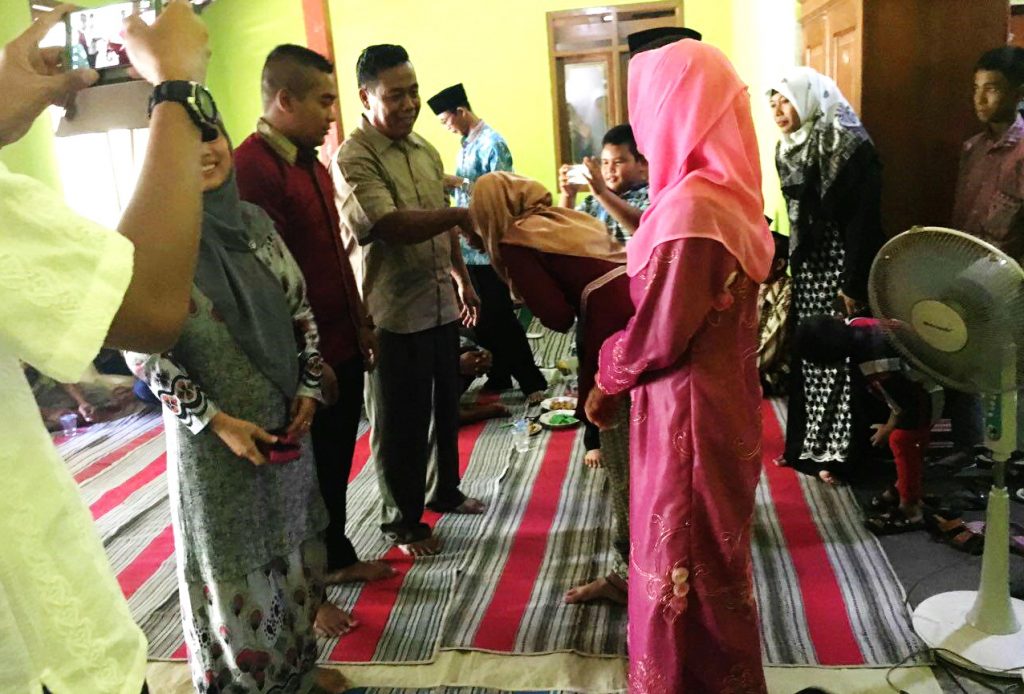 Therefore, until now most of citizen in Lamongan think that if the man from Lamongan get married with women from Kediri, there will be some troubles in the marriage. By the story, it brought up the tradition that women should propose the men first.
"In this engagement process there are some parts includes Njaluk (ask), ganjur (propose), milih dino  (day arrangement) and pernikahan (Marriage). After asking the permission then the women (future bride) propose to man (future groom), then men reply the proposal after few days later. If both parties agree, then the man arrange the day of marriage," Luluk Stated
In the engagement process there are social values about women propose man. In addition, it shows that a husband should take care of his wife because she is able to give something to her husband, so if there would be husband who hangs live on his wife, his pride must be down.
Another perspective also appears by the terms of presents that are brought by the women in engagement process. After the men agree with her proposal, in marriage the man will give the greater dowry than the women's present.
"It seems that there is sense of prestige if he gives the smaller dowry than presents from the women. As the future leader of marriage, the man must be successful and has higher standards than his wife. Therefore, the man show the dignity by giving great dowry for his wife to be," Luluk said
Editor: Bambang Bes