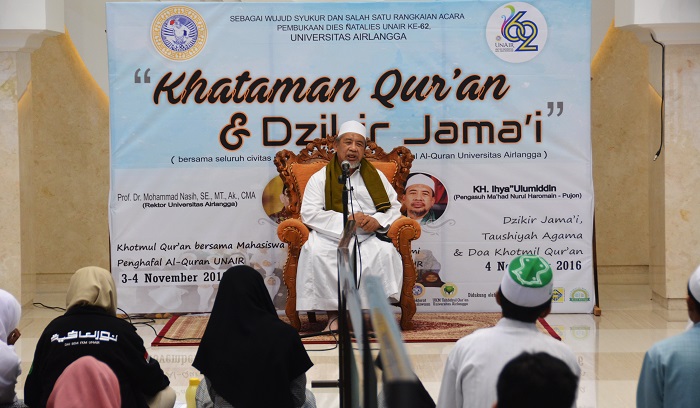 Khatam Alquran Ceremony in celebration 62nd Dies Natalis of Universitas Airlangga was closed with various religious activities.
UNAIR through its Directorate of Education in collaboration with Directorate of Higher Education (DIKTI) is going to hold a student summit and international competition.
Recitation of Alquran is still heard around Campus C Universitas Airlangga.