UNAIR NEWS – Every July 23, National Children's Day is celebrated. There are many events held across the country. Department of Pediatric Dentistry (IKGA) FKG UNAIR collaborated with Indonesian Pediatrician Association (IDGAI) to hold a social service in some places.
As in Grand City Mall Surabaya, IKGA FKG UNAIR participated in "Kampung Anak Negeri 2016".  In the event themed "Indonesian Children, Smart and Care", the team consisted of lecturing staff and students of pediatric dentistry specialist program held a counseling and dental care treatments to hundreds of students.
Not only in Surabaya, a similar event was also held at national level. It was attended by DKI Jakarta's Governor, Basuki Tjahaja Purnama, the National Children's Day was celebrated with an effort to break MURI's record for treatments and trainings of brushing teeth with disclosing agent and 1000 children, also treatment with fissure sealant.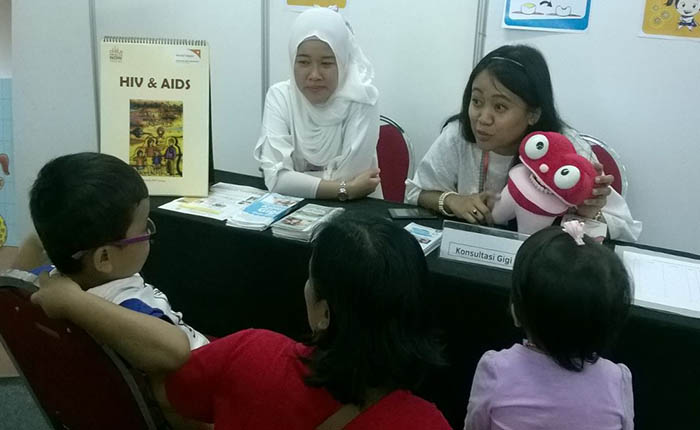 In his address, the man known as Ahok appreciated the social service activity. All this time, his governance considers dental health as the main aspect of children's growth. "DKI administration is developing a regulation which obliges children to have documents which say that they have been to a dentist before getting into elementary school," said the man from Belitung.
The Head of IDGAI central administration who is also the Head of IKGA FKG UNAIR , Udijanto Tedjosasongko, Ph.D, Sp.KGA(K) explained that all the programs were parts of efforts towards "Indonesia Free Caries 2030". Other events also prepared such as dental care and treatments to 3,750 children in Banyuwangi in the next October. (*)
Author: FKG Public Relations
Editor: Rio F. Rachman