UNAIR NEWS – Coming a long way from Central Kalimantan , leaving Surabaya without any souvenirs would feel wrong. Therefore, 70 students from Universitas Palangkaraya, Central Kalimantan. In their study trip to Java and Bali, the group wearing yellow jacket chose Faculty of Economics and Business as one of their destinations.
In FEB UNAIR, they had a discussion on ASEAN Economic Community as its challenges are ahead.  After the discussion, the group was invited to visit Airlangga Corner.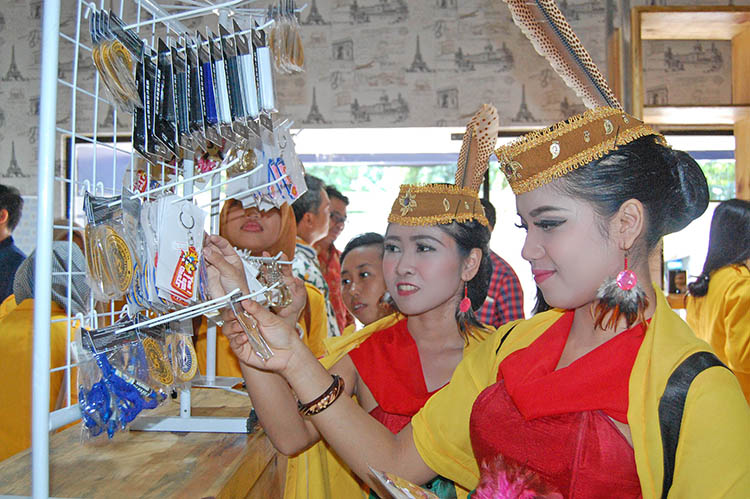 Airlangga Corner is the place for UNAIR academician business units, such as UNAIR Store which provides interesting accessories, and Airlangga Global Travel. At UNAIR Store, the group browsed various kinds of jackets, T-shirts, keychains and stickers. They responded positively.
"The products here are really good. There are jackets, t-shirts, keychains, and many others. I bought a keychain for myself," said Desy, a student of Unraya.
Fitriana also agreed with Desy's opinion. In her opinion, UNAIR Store products are interesting and with quality.
So, grab UNAIR Store authentic and original accessories now!  (*)
Author: Defrina Sukma S.
Editor: Nuri Hermawan