UNAIR RADIO – Disasters always bring sorrow. Flooding in Sampang and Sidoarjo last February showed that, or an eruption of Mount Kelud in February 2014. The victims tried to get back on their feet and improve their life.
As a form of concern to communities in disaster areas, a group of Universitas Airlangga is ready and responsive to any natural disasters. It was called Student Disaster Response or known as Mahagana UNAIR. It was established as a semi-autonomous body (BSO) in 2011 by Student Executive Board (BEM) UNAIR. While in 2014, Mahagana was officially established as an autonomous body (BO).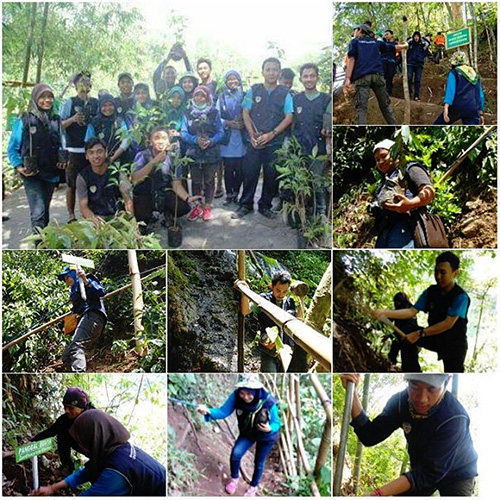 When it was still a BSO, Mahagana UNAIR members were from UKM Wanala, UKM Menwa, UKM Pramuka, KSR-PMI and BEM UNAIR. After became a BO, the membership expanded as now students from any faculties can join Mahagana UNAIR.
Mahagana UNAIR activities are not far from relieving the disaster's victims. They actively contribute from helping in the emergency kitchen to evacuating the locals.
Mahagana UNAIR also has preventive programs for communities which live in areas prone to disasters. "One of the alerted villages detected by Mahagana UNAIR is Ranupani village in the foot of Mount Semeru. It is included in the danger zone as it is located in lava flowing area," said Lyntar.
If you want to know more about Mahagana UNAIR, listen to their interview with UNAIR Radio.

Author: Faridah Hari
Editor: Defrina Sukma S